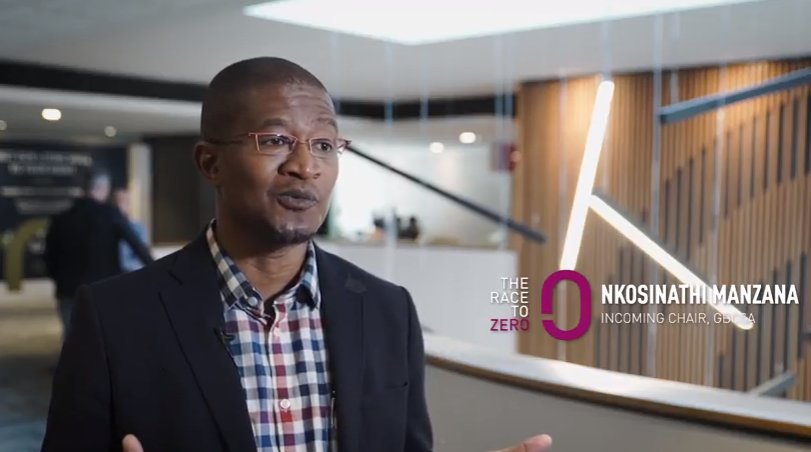 A word from GBCSA Chairperson : Nkosinathi Manzana
May 27, 2019
It gives me great pleasure to present the GBCSA's latest integrated report to you our valued member.
This is the first report we have published since I was elected Chairman of the GBCSA Board last October. But my association with the organisation dates back to when I first joined the Board in 2015. Four years on, I am pleased to report that GBCSA is now positioned more strongly than ever to lead the green building movement in South Africa and beyond. Indeed, we are now recognised as the fastest growing member of the World Green Building Council.
Turnaround delivered
It is important to acknowledge upfront that we have arrived at this position of strength after a comprehensive turnaround programme that we started in 2017 and completed last year. At this point, I would like to thank our CEO, Dorah Modise for the exemplary leadership and dedication that she displayed during a challenging time for everyone in the GBCSA family. Bringing a loss-making non-profit organisation back into the black in such a short time is an outstanding achievement that deserves recognition.
Outstanding convention                                                               
We celebrated our turnaround with one of the brightest highlights of my time with the GBCSA: the 11th Green Building Convention in Cape Town last October. After hosting loss-making conferences in 2016 and 2017, we realised that rethinking our approach to our flagship conference was an imperative. In 2018, the biggest challenges we faced involved finding space for delegates lining up to attend oversubscribed events – a great problem to have!
Backed by a tireless and passionate organising committee, we produced a rich programme that distinguished GBCSA from other players in the South African property sector by inspiring delegates with innovative insights and practical guidance on turning the principles of green building into green buildings.
Inflection point
Another highlight to note is the GBCSA's flourishing relationship with the government sector at national provincial and local level. Our take-up across all our sectors – commercial, public, residential – remains stable despite South Africa's sluggish economy. Last year, for example, we passed another important milestone with our 400th certification.
That was certainly a big win. But the public sector's growing commitment to acting on our message marks a defining inflection point in the evolution of South Africa's green building movement. With such strong take-up from government ministries, notably the Department of Public Works (DPW), it is clear that green building features are no longer just nice-to-haves. Instead, we are now on our way to incorporating the principles of green building into national policy and, eventually, regulations. The pieces are falling into place.
2019 priorities
To keep up the momentum, it is important that we produce a clear, persuasive value proposition that gives members and potential members a compelling reason to support our work as the economy continues to squeeze their budgets. There is a cost to what we do, but persuading organisations to see the value beyond the cost is step one towards securing a sustainable future for the GBCSA and giving us the financial viability and structural stability to pursue our vision.
Other items on our priority list for 2019 include – in no particular order – consolidating our links with the public sector; engaging with homeowners and the wider residential sector; and maintaining our status as a respected regional leader. It is also time to start looking beyond the boundaries of single buildings and developments to assess and mitigate their wider impact on factors such as, for example, local traffic patterns or neighbourhood businesses. Work on integrating our tools into this broader vision marks another inflection point for the GBCSA.
Acknowledgements
Having name-checked Dorah Modise, I would also like to acknowledge the commitment and dedication of the GBCSA people she leads day-to-day. I must also give credit to my fellow Board members as well as our external partners, sponsors, collaborators and supporters. Every day, I am honoured and humbled to be leading people of such calibre and talent.
Thanks to their collective efforts, I can now emphatically state that I am not aware of any significant development in South Africa that goes ahead without considering a Green Star rating. Is there more work to do? Always. Are we on our way? Absolutely!