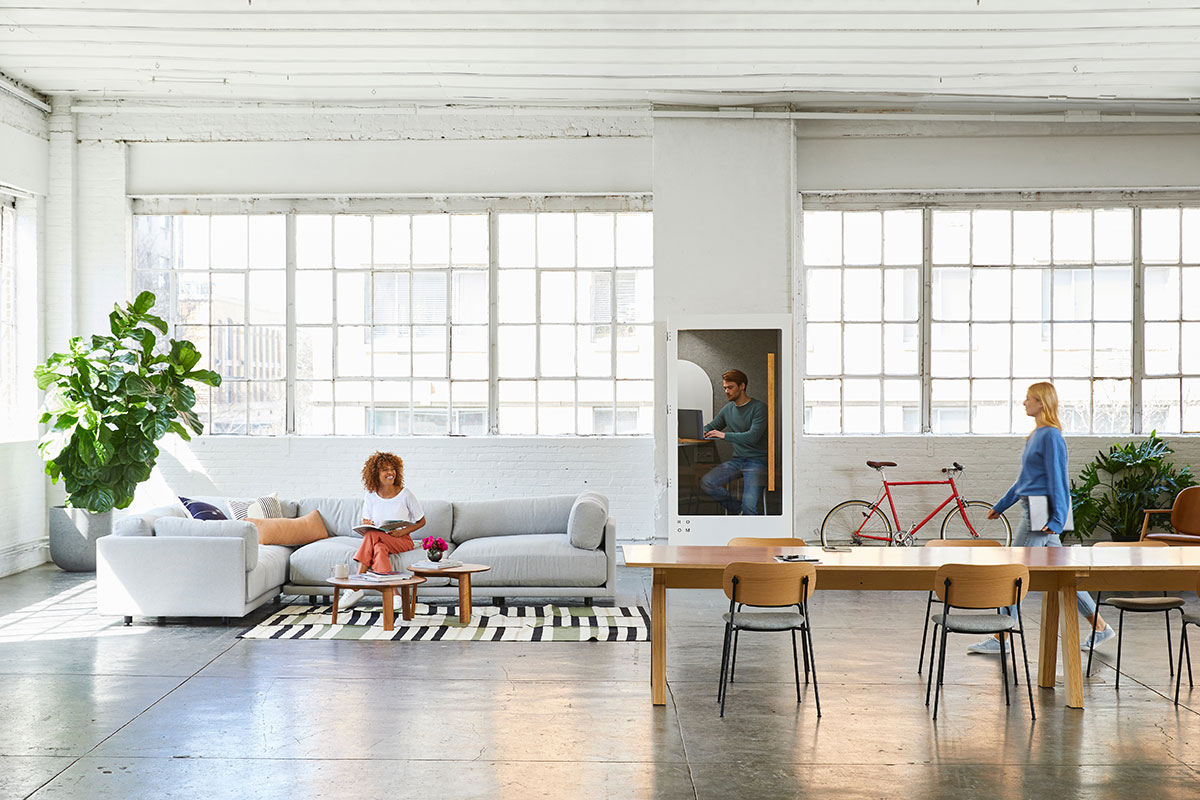 Our cities work better with nature
August 27, 2019
A single tree can have a cooling performance of up to ten standard air conditioners by exhaling water vapour through their leaves, according to the US Department of Agriculture. By cooling the environment, trees help reduce the normally-higher temperatures of urban areas, and so make them more comfortable to live in.
Civilisations have always been critically dependent on what we now term, ecological services. These services provide our food and water, regulate our climate, support life on Earth, as well as non-material benefits such as aesthetic inspiration. Naturally, they are complementary. Among other benefits, trees provide food, support local ecosystems, reduce air pollution, aid storm-water control, improve water quality, act as carbon storage, and provide shade.
"The shade from trees is crucial to promote pedestrianisation," says Werner Mulder, Head of Sustainability at Attacq. "Up to a third of urban traffic between peak hours is caused by internal city traffic and drivers looking for parking. What if they don't have to park because they have walked from their office to their meeting place?" But for people to walk the areas must be clean, safe and shaded. "Spaces must be comfortable to walk in. That's why you see so many trees in Waterfall City."
Increasing population densities is key to South Africa's cities becoming more environmentally sustainable. After all the bigger, more biodiverse our green spaces are, the larger the load carried by ecosystem services and the greater financial benefit to its ratepayers.
Ecosystem services support cities' functioning
"People want to live in a safe environment, enjoy a good quality of life and make a sustainable living. Cities around the world have recognized that healthy and functioning ecosystems within and around urban areas contribute meaningfully towards these desires," says ICLEI Africa's Dr Ernita Van Wyk.
Ecosystem services become even more impactful at a city-wide scale. Our 6.5-billion person planet will support an extra 2-billion urban dwellers within 21 years. Half of which will join our urban poor. Is our land and urban space able to absorb this growth, asks Richard Foreman in Urban Ecology Science of Cities? We are witnessing two big changes – the easily visible urbanization and the more insidious natural systems downgrade, only noticed when our freshwater dries up, biodiversity plummets, climate changes, soil thins, and unpolluted spaces disappear, he says.
Until 2021, Stats SA expects Gauteng and the Western Cape to respectively grow by 574 and 170 people each day, and most will settle in Johannesburg and Cape Town.
The result of this pressure is that green spaces are often developed to increase the rates base or clear a crime hotspot. After all, how can our cities and citizens properly benefit from the ecological services green spaces provide if we allow them to shrink in size and number?
"It's naïve to think that we can afford to disregard nature's benefits in how we live," says Mark Saint Pol, Director at Square One Landscape Architects. "There is something about the human condition that loves nature, it is known as biophilia."
Green spaces give health, bind communities and equip kids
Far beyond our simple enjoyment of it, it is found that access to healthy green spaces with abundant biodiversity are directly linked with improved health for individuals and communities. Studies show both short and long-term health benefits are available by spending time in nature, including an improved immune system, quicker recovery from illness, help in treating depression and reduced stress. And, interestingly, the more diverse the ecosystem, the greater the benefits received.
"Playing outdoors advances cognitive development, ability to learn and absorb information, assists with physical development, development of imagination and ability to explore. They find that access to active self-directed play in nature is fundamental to healthy childhood," said van Wyk, citing World Urban Parks research findings.
What is more, a community's ability to adjust to challenges and ride out external stressors and disturbances because of social, political and environmental change is, logically, also linked to health and rich-ecosystems. It is found that programmes that facilitate positive interactions with nature foster the development of community identity, bring people from different backgrounds together, increase social inclusion, and build stronger communities. This is being seen in Communitree's work where crowd-sourced volunteers plant verges, traffic islands and other peripheral public spaces with indigenous fynbos to strengthen biodiversity between ecological hotspots in Cape Town.
Landscape ecologist Richard Forman describes the urban area as a mosaic of natural systems and advocates their connection via continuous links of 'patches and corridors' that enable a city to grow around the existing natural systems.
Ecosystem services in South African cities
In eThekwini, a 2017 World Bank report valued the Durban Metropolitan Open Space System (D'MOSS) to be worth R4.2-billion to local municipal authorities each year, with a total asset value of between R48- and R62-billion. Started in 1982, D'MOSS is a spatial layer interconnecting open spaces across 94 000 hectares of green corridors, helping soil to form, controlling erosion, supplying water, regulating the climate, creating cultural and recreational opportunities and providing raw materials for craft, building, food production, pollination, nutrient cycling and waste treatment.
In a similar manner, the extensive tree canopy of Johannesburg and parts of Tshwane encourage ecological corridors and enable the benefits of a heavily wooded area. Studies show trees remove thousands of tons of air pollutants each year, and residents benefit enormously.
A more comprehensive version of this article first appeared on page 26 in the July 2019 edition of +Impact Magazine, a GBCSA publication. It is republished here with permission.