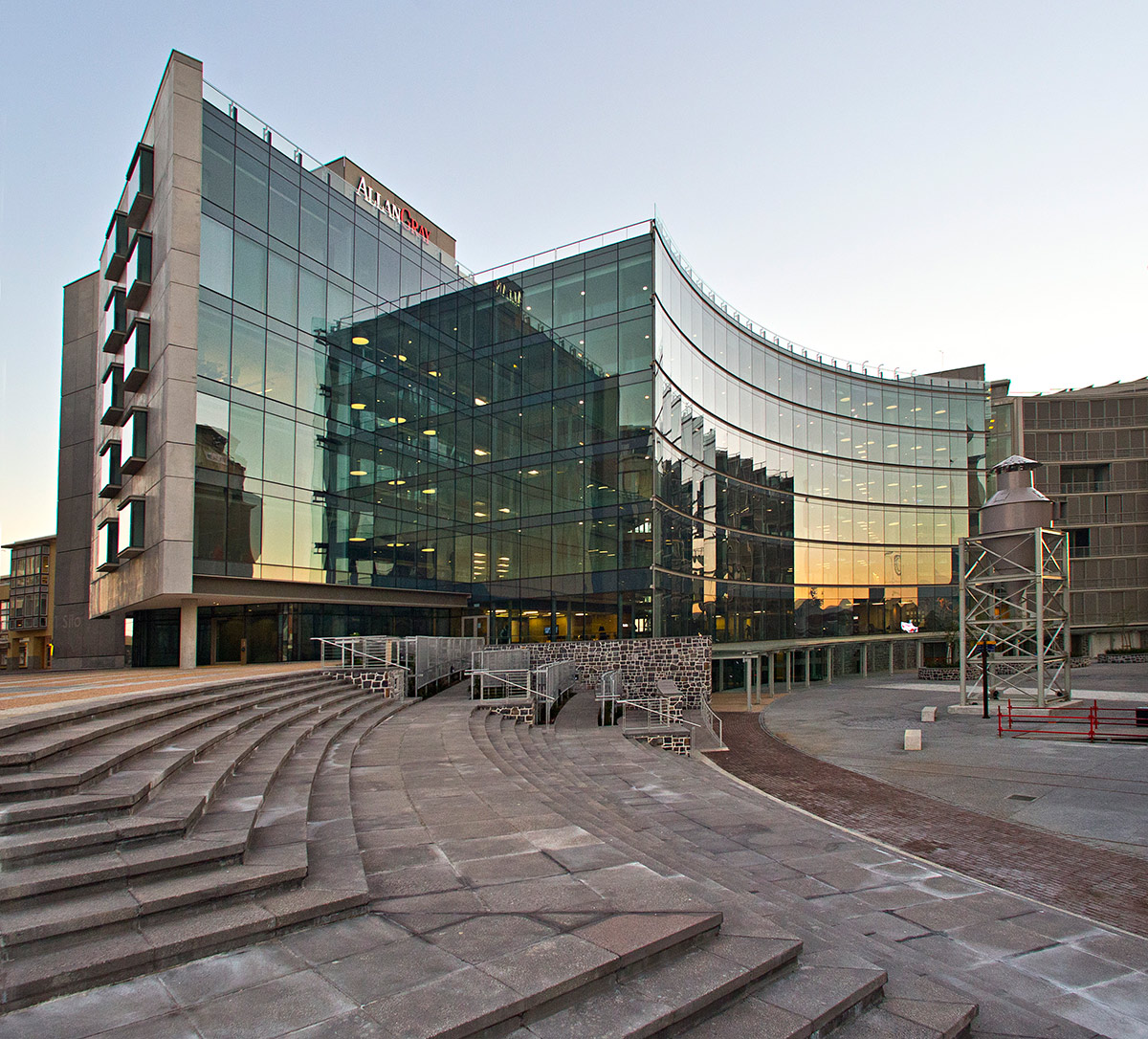 It's whats inside that counts
April 04, 2019
A green interior that boosts employee wellness and productivity leads to a healthier business balance sheet too…
Changes towards sustainable interior office design have been slow in coming, despite the overwhelming evidence which demonstrates the positive impact it has on the health, wellbeing and productivity of its occupants. The increasing number of Green Star-rated interiors buildings, as accredited by the Green Building Council South Africa (GBCSA), does, however point to the scales being tipped in the right direction. "This tool rewards high-performance tenant spaces that are healthy, productive places to work; are less costly to operate and maintain; and have a reduced environmental footprint," says Grahame Cruickshanks, GBCSA Managing Executive for Market Engagement.
Here are some of the elements that are addressed in promoting a healthy green interior, with examples from No 1 Silo in the V&A Waterfront in Cape Town, the first 6-star Green Rating building in South Africa, and headquarters to Allan Gray.
Indoor environmental and air quality (IEQ and IAQ): The whole architectural vision and mechanical design of No 1 Silo ensures the optimal indoor environmental quality for those working inside the building. IAQ looks at the function between contaminant sources and the effectiveness of ventilation utilised to dilute these to ensure low concentrations of CO₂ and pollutants, and in Silo No 1 care has been taken to specify paints, wood products and carpets that contain no harmful compounds that could possibly be inhaled by tenants.
IEQ also takes thermal conditions, moisture and dampness into account, with research showing that thermal comfort has a significant impact on workplace satisfaction. One of the key innovations of the building is the double-glazed double skin high performance façade that has a system of automatically controlled blinds between the internal double glazed system, and the external single-glazed skin which tracks the sun as it moves across the building. This reduces solar heat gain, with the blinds preventing further heat gain and also controlling the solar glare in the office space. The double glazing prevents any radiant heat loss or gain to the office space.
Daylighting and lighting: Another benefit of Silo No 1's high performance façade is how it maximises views and natural light throughout the building. It can be difficult to separate out the benefits of daylight – greater near a window, of course – from the benefits of views out of the window. Experts now think that the views out the window are probably the more significant factor, particularly where the view offers a connection to nature.
No 1 Silo has an intelligent individual addressable lighting system, fitted with appropriate sensors, to ensure that lights are on only when they need to be and at the right light levels.
Biophilia: The rise of biophilia, the suggestion that we have an instinctive bond to nature, is a growing theme in research. No 1 Silo boasts a private roof garden, propagated with endemic vegetation, which provides a space for tenants to relax or work outdoors.
Interior layout: There are a whole range of fit-out issues that can have an effect on wellbeing and productivity, including workstation density and configuration of workspace, breakout space and social space. These factors influence noise as well as concentration, collaboration, confidentiality and creativity. Allan Gray's open-plan workspace encourages collaboration, while still allowing for quiet areas to get away. Every employee is required to consult with the ergonomist, to set up their workstation to best suit their needs.
Active design & exercise: A guaranteed route to improved employee health is exercise. This can be encouraged by active design within the building, and access to services and amenities such as gyms, bicycle storage and green space, some of which may be inside the office building or office grounds, or in the local vicinity. Allan Gray employees get free access to the gym, and can set fitness goals with a biokineticist. The building includes a secure bike lock-up facility, with lockers and showers, for those cycling to work.
Amenities & location: The local availability of amenities and services are increasingly recognised in research as being important for occupiers. No. 1 Silo is located in close proximity to hundreds of shops as well as a MyCiti bus stop.
A well-rested, healthy, alert and focused work force is a powerful asset – and it is obvious that designing a space bearing the above principles in mind goes a long way towards achieving this; and reaps rewards far beyond the investment required.