It's Getting Hot in Here
October 29, 2019
"The greatest threat to our planet is the belief that someone else will save it," cites Redefine Properties' website, a company which, along with other key players in the property sector, has drastically realigned its strategy in the last few years to make green building and sustainable practices an urgent priority. Preparation for climate change is happening in many contexts, but with the building and construction sector accounting for 39% of all carbon emissions in the world, it is notable to see what forward-looking property funds are doing locally, to prepare for a hotter South Africa.
Redefine Properties owns and manages some of the country's major retail, office and industrial parks, including the celebrated Black River Office Park in Cape Town. Black River Office Park is the first office precinct in South Africa to receive GBCSA-certified Green Star existing building ratings for all of its eight buildings, with a combined 75 000sqm of office space. In 2018, Redefine Properties won gold at the South African Facilities Management Association (SAFMA) awards gala, for their efforts with regards to solar PV technology implementation, which include a total installed solar photovoltaic (PV) fleet that will produce approximately 35,754,600 kWh of solar power per annum when fully operational. "This equates to an indicative saving of 32,819 tCO2 e, which is roughly equal to 12 million litres of diesel combusted," explains Ilse Swanepoel, Head of Utilities at Redefine Properties and incoming GBCSA board chair for 2020. "Solar energy currently represents the cheapest and most sustainable way to generate renewable electricity. Besides producing no emissions and being silent, the panels furthermore shield large amounts of roof space from direct sun, leaving it cooler and further lowering energy consumption. In addition, technologies to further sustainable smart micro-grids such as efficient and cost-effective energy storage solutions is well within our sights to enhance the benefits of our Solar PV plants."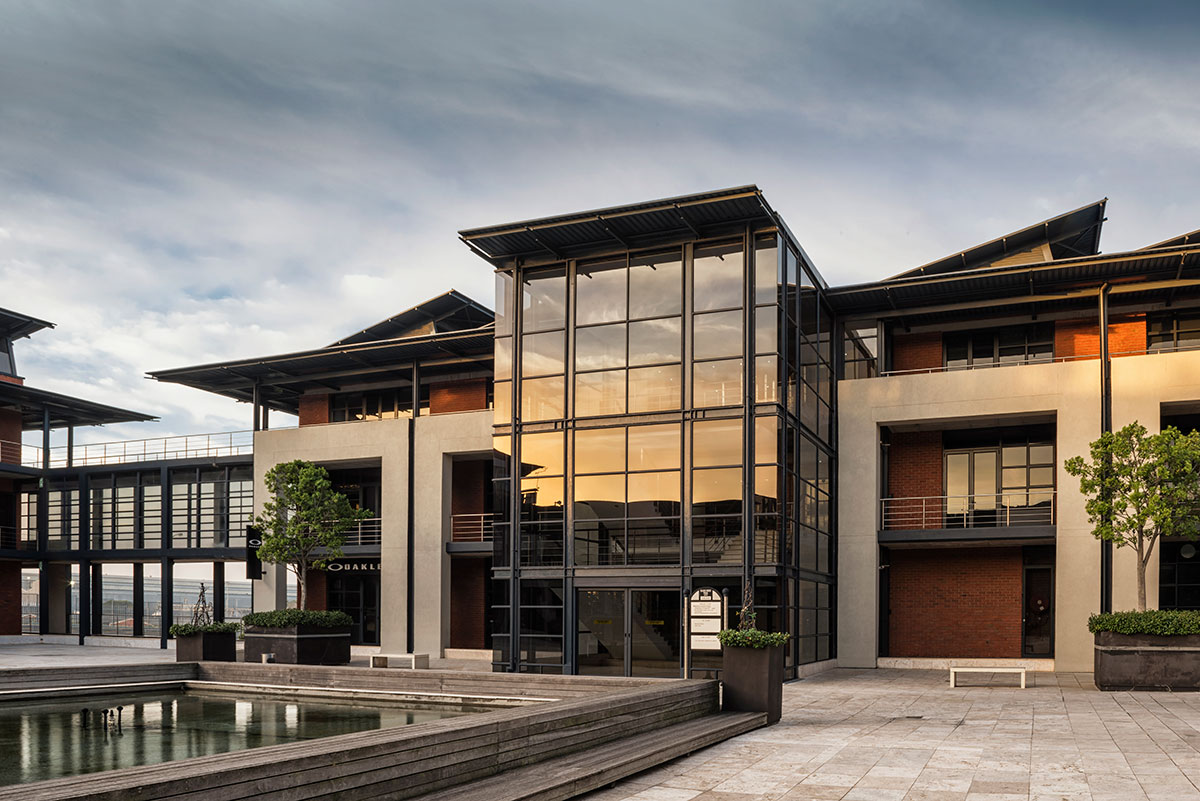 Off the grid
Richard Bennet, Marketing Director of iProp, says they have also invested heavily into solar, having signed a lease for 16 hectares of land for the development of a Solar PV Farm (to be developed by the lessee once approved) in the West Rand, as have the Spier RIET, who are outfitting their warehouses with solar PV infrastructure so that as soon as they're legally able to, they will fit out their roofspace to capacity with PV and sell electricity to their neighbours. Rainwater storage is also a key priority for iProp, and they have recently installed a 75 kilolitre rainwater storage facility which supplies the change room and office toilets for a 2000m² Packhouse in City Deep, Johannesburg. "The storage tanks are incorporated into structural elements of the building, thus there is no additional space occupied by these tanks and the cost of development was incorporated into the building cost without having to purchase additional storage tanks," explains Bennet.
Perhaps one of the most striking examples of Growthpoint Property Limited's environmental sustainability strategy in action is The District, a sizable commercial building in Woodstock, which they were able to take completely off the municipal water grid in 2018, as the drought-ravaged municipality reached crisis levels. Working around a naturally occurring underground mountain spring that flowed to the building's basement (which had traditionally been pumped straight into the city's storm-water system and into the sea), it was no simple task for the Growthpoint team to identify and adapt an existing technology never before used for this type of water filtration. Now, they provide all the water for this 18 721sqm multi-tenant office and retail building, with the 1750 people together consuming around 45 000 litres a day.
While Cape Town is currently the only city with the legislation in place to enable this, Growthpoint is ensuring that all the new buildings it develops across South Africa have the potential to go off the water grid, to future-proof its property assets.
And that is what we can ultimately aim for and work together to achieve – to live, work and play in buildings that go beyond "net zero" to "net positive" – giving out more energy than they consume and reducing South Africa's overall consumption.
Membership to the GBCSA represents the opportunity to stand alongside other professionals to make the built environment sector sustainable, and to also plug into the value chain of sustainable practices and materials that make this possible. If your organisation is not a member yet, read more about it on our Membership page.