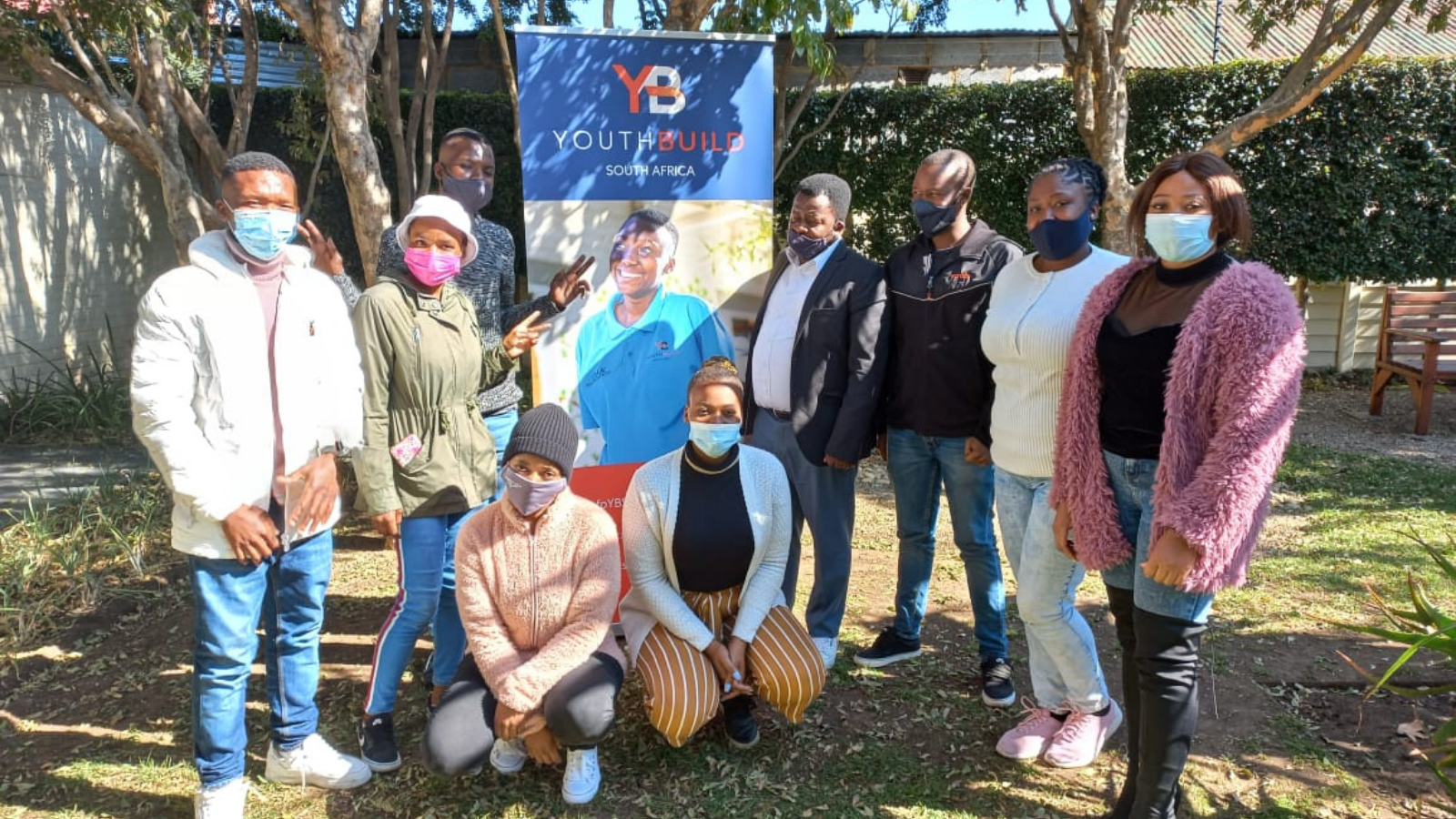 GBCSA Academy green building training with YouthBuild SA
July 16, 2021
YouthBuild South Africa (YBSA) students, who recently graduated from the Saint-Gobain YouthBuild Academy, completed a two-day GBCSA Academy green building awareness programme in June. The programme was tailor-made by the GBCSA for YBSA and focused on the environmental, social and economic benefits of a green sustainable built environment.
A particular focus for students on the second day of the programme, was aligning their newly acquired skills with GBCSA's Green Star Interiors certification tool.
Green building awareness was a great addition to the skills the students have already gained through their time at YBSA. Since 2016, YBSA and Saint-Gobain Corporation have jointly operated the Saint-Gobain YouthBuild Academy. It trains students for industry-recognised credentials while focusing on character development, service to others, and citizenship, to create well-prepared workers with a commitment to service and generosity.
The group that attended the GBCSA training was a combination of 2019 and 2020 YBSA graduates. It included two SMMEs founded in 2019, FLB Interiors Doctors and NSN Unique Group. The rest of the training delegates were 2020 YBSA graduates who just joined the incubation and are in the process of registering the companies and securing other compliances.
"What excited me the most about the two-day training was sharing green building and sustainability practices with these newly graduated youth and having them actively engage with us and each other on how they can use the additional knowledge to bolster their role in in supporting a green future for us all. I have no doubt that they have become champions of a sustainable built environment," said Jean Rodel, Head of the GBCSA Academy.
YBSA programmes work with young people living in informal settlements, providing remedial education, work readiness and technical skills training, linking graduates to work and self-employment in the construction, tourism, hospitality and ICT sectors.
The mission of YBSA is to mobilize young people who are not in education, employment or training to improve their lives and their communities. YBSA has been the lead implementing partner of the adapted YouthBuild programme in South Africa since 2001. YBSA now operates education and training programmes in Soweto, Germiston, Johannesburg, and Durban.
All YBSA students and graduates are called to provide leadership in their communities, through their participation in community asset building projects. Students have built low-cost housing and made upgrades to schools and green spaces.
YouthBuild is a global programme that has been operating since 1978 across 18 countries and has worked with over 180 000 young people.