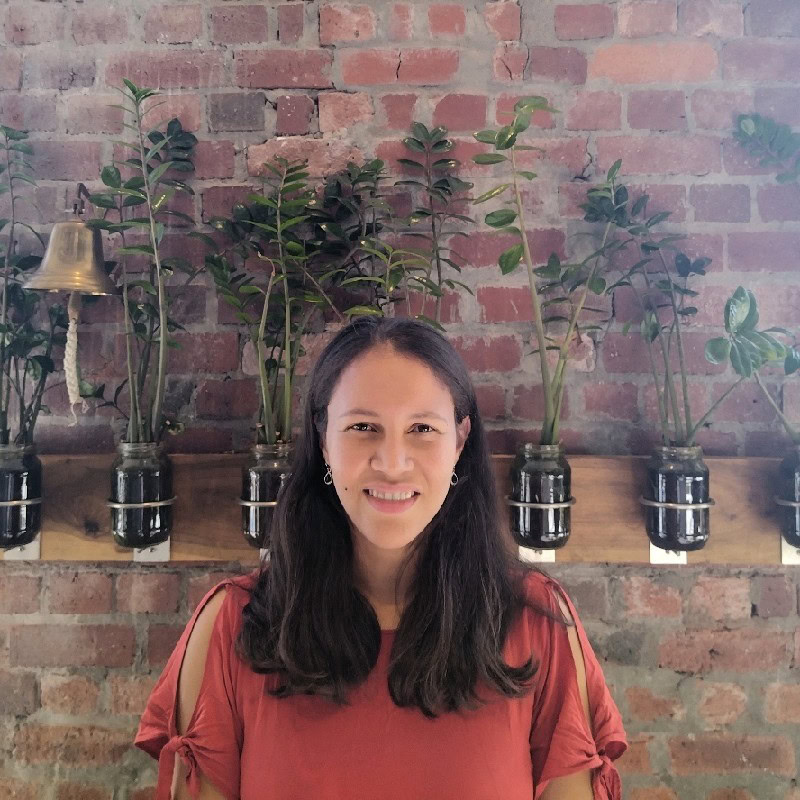 GBCSA Academy AP Spotlight: Mellissa Titus, Independent Quality Assurers
September 14, 2023
Mellissa Titus is a Sustainability Consultant and a Green Star Accredited Professional (AP+) for the Green Star New Buildings & Major Refurbishments and Existing Building Performance and the Net Zero certification tools.
Since 2014, Mellissa has been active in the built environment with her expertise focused on construction and civil engineering. Before becoming an AP, she worked as a site engineer on numerous large construction projects with Group Five Construction from high-end multi-storey residential units and mixed-use developments to the construction of local schools.
Through her company Independent Quality Assurers, Mellissa has worked with many other APs certifying numerous existing buildings from offices to retail, and she is currently working on an industrial pilot project. We are excited to share Melissa's thoughts on her journey, sustainability and the valuable lessons she has learnt along the way.
What do you enjoy the most about your job?
I like that each building is unique, and that I get the opportunity to experience how each building operates and advise clients on how they can operate their buildings in a more sustainable manner.
Which projects are you most proud of working on?
I'm currently the AP for the Existing Building certification of the Durban International Convention Centre, which is a large entertainment and events facility. It is my largest building/ project to date, and I look forward the opportunities and lessons to be learnt in getting this building its Existing Building Green Star certification.
Which professional achievement are you most proud of?
I love and have learnt so much from every single project that I've worked on.
What set you on your current career path?
I sought a career where I could constantly learn and grow, and make a positive impact and contribution to society, and I feel that Green Building sector meets this expectation.
Which has been more valuable in your career – your education or your experience, and why? 
I believe that both education and experience plays a vital role in one's career. Education is part of the foundation you lay for your career. Although I agree with the quotation that 'Experience is the best teacher.' As this is where one gains knowledge and learns many valuable lessons through one's own practical experiences and also the experiences of others.
What is the biggest lesson you've learned in your professional career?
To be pliable in engaging with people.
What do you think are the changes needed for the industry to reach its sustainability goals?
To measure results more routinely and meticulously in order to assess whether Green Building concepts are being adhered to as might be stipulated in policies and  plans, and whether it is achieving the desired outcomes.
What advice do you have for someone new to the green sustainable built environment sector?
There is so much opportunity in this sector and each one of us has a unique role to play. There is so much diversification in certifying a building, and a variety of professions are utilised.