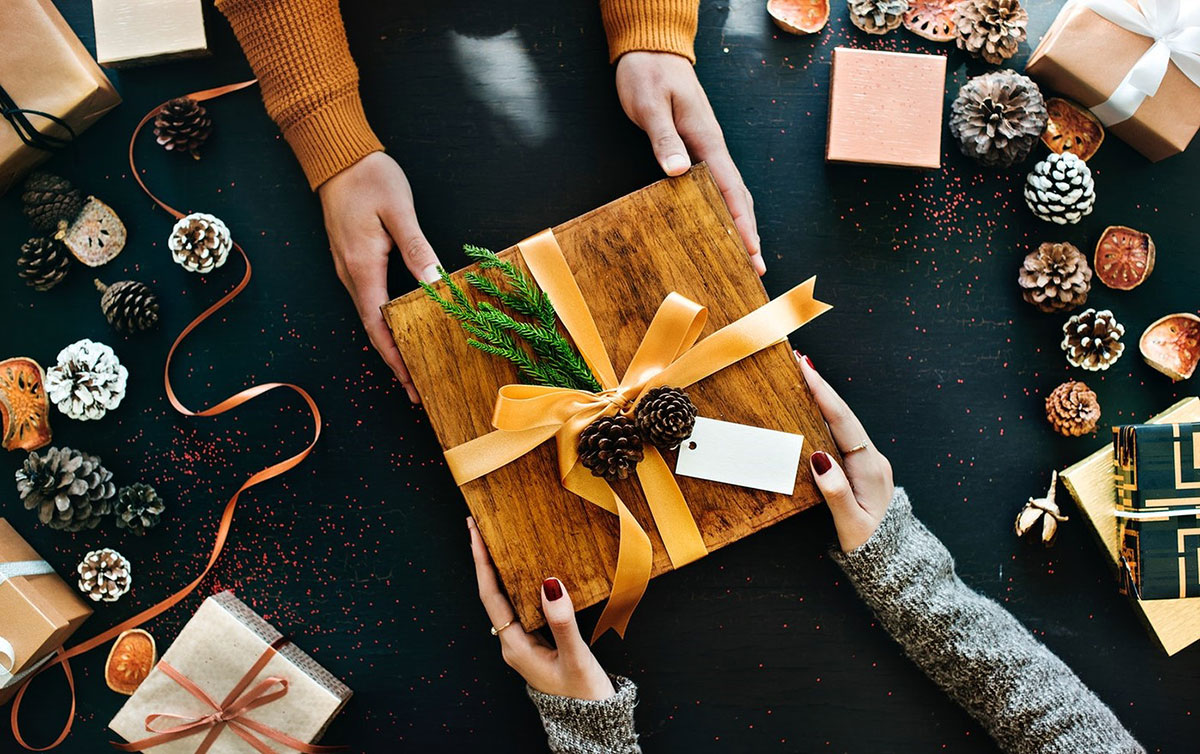 Turn Santa's red sack green this Christmas season
November 28, 2019
The eighty-twenty principle rings true when trying to reduce your carbon impact during Christmas. Make 20% of your effort count towards reducing your carbon footprint by 80% this holiday season.
Holiday Travel
Plane tickets, check? Using a flight carbon calculator, work out the carbon footprint of your air travel. An economy return flight between Johannesburg and New York will generate 3.55 tons of CO2 equivalent, while to Cape Town it is 35kg CO2 equivalent. Keeping your travel local means you emit nine times less carbon. Want to do even better? Take up the least space possible on the flight, in an economy seat.
An average petrol car in South Africa travelling 15 000km each year generates 2.7 tons of CO2 but you can reduce this impact by almost a ton by driving 5 000km less. Now, reducing your milage can be surprisingly difficult, so consider substituting one car trip in the next coming month with a walk, a bicycle ride or car-pooling, and see where you go from there.
The Tree
How do you pick a Christmas tree? Cost, convenience or personal preference are important, and so is the environmental impact. While the transport of cut trees do create a carbon footprint, it pales in comparison to an artificial tree which needs to be kept for at least 20 years before their carbon impact and resource use in manufacturing and distribution starts to balance out. If you don't already have a live tree or plant that you keep and decorate each year, now is the perfect time to start this tradition! Our personal favourite is the humble, carbon-gobbling spekboom. It may start small but give it love and room to grow and it will provide more and bigger branches each year.
The Presents
Reduce, reuse, recycle may sound like a party-pooper theme for Christmas, but take on the challenge of not letting your Chrismas presents, or their wrapping for that matter, be huge carbon sinks. Have you considered re-gifting some great items around that house that you never use? What about trying out good local online stores selling gently-used clothing:  Petit Fox, Once More or Encore Clothing? As for wrapping paper, when you consider than it's estimated that only 5% of South African households recycle paper, assume that your gift wrapping will not be recycled. What to do? Well, try making your own (magazines and newspaper clippings are great for this), re-using old wrapping paper, and avoid buying glossy or laminated paper which can't be recycled.
The gift that keeps on giving
Did you know that after about 40 years a tree will have sequestered one ton of carbon that would otherwise have contributed to global warming? So, start a tradition and plant a tree each Christmas. Not only is a tree one of the few items you can buy whose value increases year after year, but its benefits will be enjoyed by people and nature long into the future. Try out these suppliers: Treemendus Gifts, Greenpop, Treesonline, Food&Trees for Africa.
"By taking even small steps towards a sustainable future means that we're closer to it now than we were a year ago," says Grahame Cruickshanks, GBCSA Managing Executive: Market Engagement. "Whether it's helping Santa tread lighter this Christmas, or accelerating the development and adoption of best green building practices so that all buildings are designed, built and operated in an environmentally sustainable way, the GBCSA invites everyone to join us on South Africa's very necessary journey towards sustainability."
How will you be turning your Christmas green this year? Tell us on Twitter or Facebook, we'd love to see how you did it!