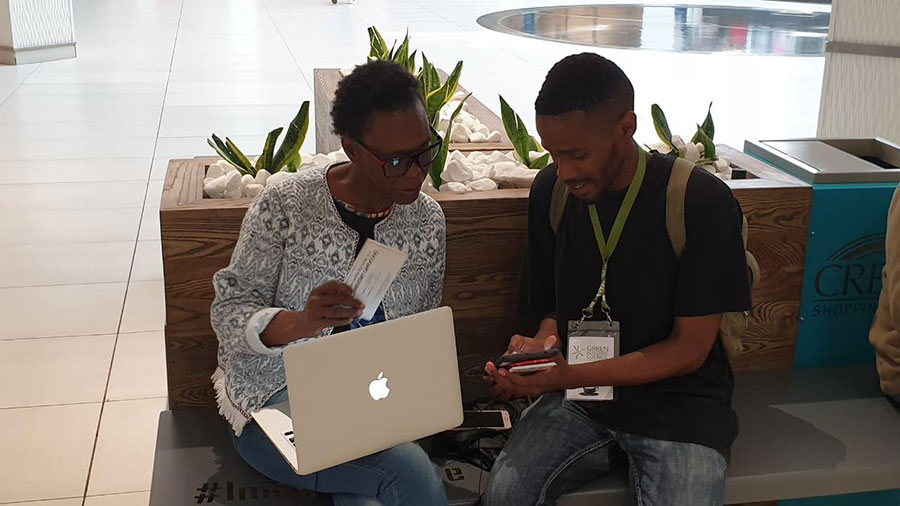 Sustainability Starts at Home
April 05, 2019
The GBCSA has started work on a green home rating system for existing residential homes in South Africa. The process has kicked off with information gathering and market assessment as we investigate the drivers and barriers, technical details and potential uptake of a system to encourage more sustainable living in South African households.
Supported by the GIZ and furthering the aims of the Department of Environmental Affairs, the team scoping the development of this system has been conducting focus groups across the country. Getting insight from homeowners and tenants as well as technical professionals working in the residential sector has been fascinating and fun, said Francois Retief from the Sow & Reap Consortium, which has been conducting the research on behalf of the GBCSA.
Focus groups have been held in Johannesburg, Cape Town and Polokwane and the next stop is Durban. Community conversations have also been held in Nyanga and Alexandra, with the next discussion scheduled for Cato Manor.
Addressing environmental impacts from existing residential buildings in operation presents the opportunity for much-needed social, environmental and economic sustainability benefits for everyday South Africans.
The objective of developing a green home rating system for households is to enhance resilience among homeowners and tenants. Encouraging efficiency of resources such as energy, water and waste minimisation can also result in lower operating costs and increased disposable income. Reducing greenhouse gas emissions and improving health and wellbeing of occupants are some of the ambitious aims of this project.
The GBCSA currently offers certification to new homes through the Green Star SA Multi-Unit Residential rating tool and the EDGE Online rating tool. This initiative follows on from the My Green Home Challenge  and the subsequent SMARTHOME campaign launched by the GBCSA in 2018.
We would love to hear your comments, questions or ideas relating to this project, so email greenhomeadmin@gbcsa.org.za to get in touch.