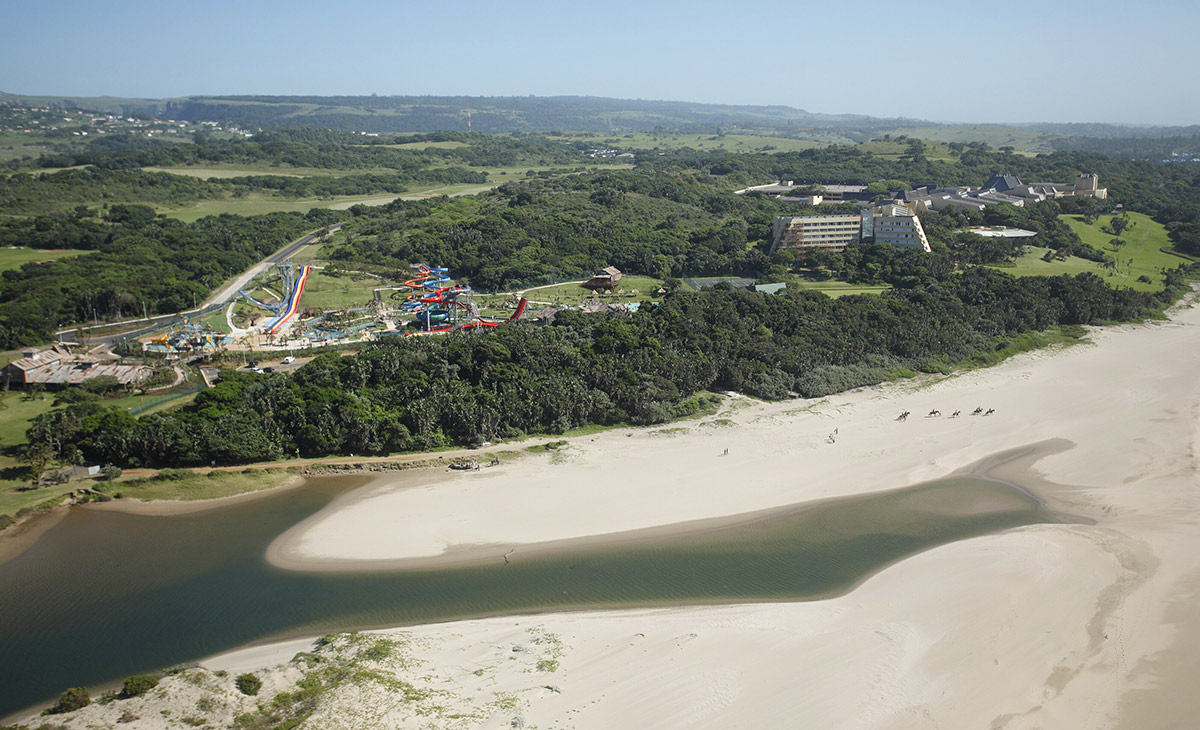 Green Building Council Net Zero Waste rating: Nothing ventured nothing wasted
April 04, 2019
Green Building Council Net Zero Waste rating: Nothing ventured nothing wasted

"I got rid of the waste compactors in secret, during the busiest time of year," admits Sonja Stroud, safety, health and environmental officer at Sun International's Wild Coast Sun, the first resort in Africa to receive a Green Building Council Net Zero Waste rating. "Three weeks later management asked after them, but by then we had proved we could do it."
Sun International's Wild Coast Sun Resort went from 40 tons of waste to landfill per month to zero by the end of 2016. In the process they initiated two profitable Enterprise Development businesses employing 13 people and, during 2018, saved R550 000 normally spent on compost and organic vegetables for their kitchen.
The journey from wasting less to wasting nothing started in 2014 when despite all their recycling efforts the volumes to landfill remained unchanged. "We discovered our recycling was getting mixed with the food waste, so we employed Aben Mbabala to regularly take out our cardboard, paper and ink cartridges from our offices," said Stroud. Today Mbabala heads Gayo enterprises and employs 7 people.
The successful effort to separate recyclable materials and contaminants from organic waste resulted in changing how waste was collected. Instead of having access to compactors and wheelie bins, which promote anonymous dumping of waste, Gayo use bags to separate out 70% of all waste on site. This allows their convenient transport of whatever cannot be reused on site.  The considerable volume of food waste produced by the 396-room resort employing more than 1000 people is separated out in the kitchen by Gayo around the clock and handed over to be turned into composting. Beyond the cost saving to the hotel, the successful management of this waste stream by Vuka Uzenzele Trading has created 5 jobs for those producing the compost and planting organic vegetable gardens.
"Whatever waste can't be composted and repurposed is recycled by Recycle4Africa in nearby Port Edward," explains Jennifer van Niekerk, a waste engineer with GCX who was the accredited professional that compiled the GBCSA Net Zero Waste certification process. "Seven people sort through between 40 and 50 tons each month. Much attention has been given to developing off-takes for unusual waste streams that normal recyclers do not buy, and whatever remains is shredded, treated, and compacted into blocks that can be used in construction."
"Our goal is zero waste, the bricks are made and sold as a last resort," explains Stroud, who is looking to purchase them for a CSI project to construct a school classroom.