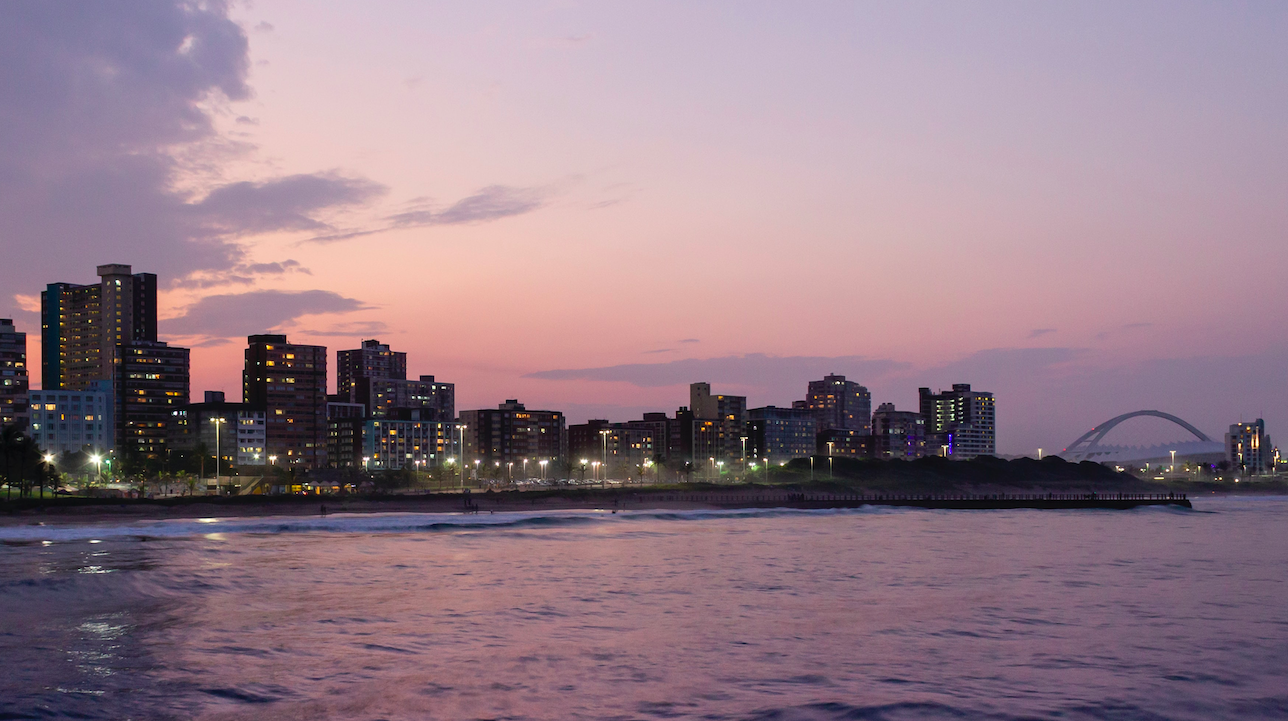 GBCSA welcomes eThekwini's progress on rebates for Green Buildings
February 23, 2021
In its 2021/2022 Draft Rebates Policy, the eThekwini Municipality has included a section which would incentivise green buildings.
The Green Building Council South Africa (GBCSA) is very encouraged to see the work being done at the eThekwini Municipality on green buildings.
"Rebates for property owners who make the commitment to improve their buildings and have this validated by our rigorous Green Star rating system, would be an attractive incentive. This would surely inspire more property owners to aim for green certification, and in so doing provide better buildings for people, while ensuring cities and the country reach their climate goals," says GBCSA CEO Lisa Reynolds.
There are currently over 600 Green Star ratings in Sub-Saharan Africa – a great achievement since the first building was Green Star rated in 2009. There is, however, much room for improvement in the built environment going forward.
eThekwini Municipality Head: Development Planning, Management and Environment Unit, Lihle Phewa explains that "cities are already experiencing severe climate change risks, and it is highly likely the severity and frequency will increase. Everyone needs to contribute from their core mandates and work together."
"It just makes sense for cities to start transitioning towards net-zero carbon and resilient buildings sooner rather than later. It is acknowledged that such buildings do come at an upfront financial premium, but lower life cycle cost. As a result, the position to incentivise the uptake of green buildings will play a critical role in stimulating the green economy and driving down costs," Phewa adds.
"As buildings become more efficient and generate their own energy, it is without a doubt that the revenue collection of cities in terms of electricity sales will decrease. However, we have an obligation to deliver on climate change commitments. The cost of inaction will be a lot higher than the costs of the incentive and other initiatives that seek to green buildings," says eThekwini Municipality Head: Revenue Management Unit, Peet Du Plessis.
The eThekwini Municipality notes that the Rates Policy acts as the legal authority upon which the 'Green Building Incentive Policy" will be developed. This Green Building Incentive Policy will give effect to clause 7.15 in the Rates Policy. The Green Building Incentive Policy is currently developed, and will only be put forward to council to begin public consultation once the New Buildings: Green Policy is adopted.
The New Buildings: Green Policy is the overarching policy on the direction that eThekwini wants new buildings to strive for – their journey to net zero carbon. Public comment on this document closed in January 2021 and it is currently being reviewed. The New Buildings: Green Policy is expected to be ready to submit to council in the second quarter of 2021.
More information on the City of eThekwini's New Buildings Programme and policies can be found here.
The 2021/2022 Draft Rebates Policy closed for comment in January 2021, but it can be found here, and clause 7.15 relating to green buildings can be found on page 43-44.
eThekwini is one of four South African cities that is a C40 city and signatory to the ambitious 2018 C40 Global Net Zero Carbon Buildings Declaration. This means it has committed to developing regulations and/or planning policy to ensure new buildings operate at net zero carbon by 2030 and all buildings reach net zero carbon status by 2050.
The GBCSA certifies green buildings using the Green Star, EDGE and Net Zero rating systems. These provide robust and objective measurement of green buildings in South Africa and Africa. These rating tools cater for multiple building types and create a common language and standard of measurement for green buildings. The voluntary rating systems have been embraced by many in the public and private sector who can showcase impressive green buildings from 4-Star (Best Practice) to 6-Star (World Leadership) ratings.