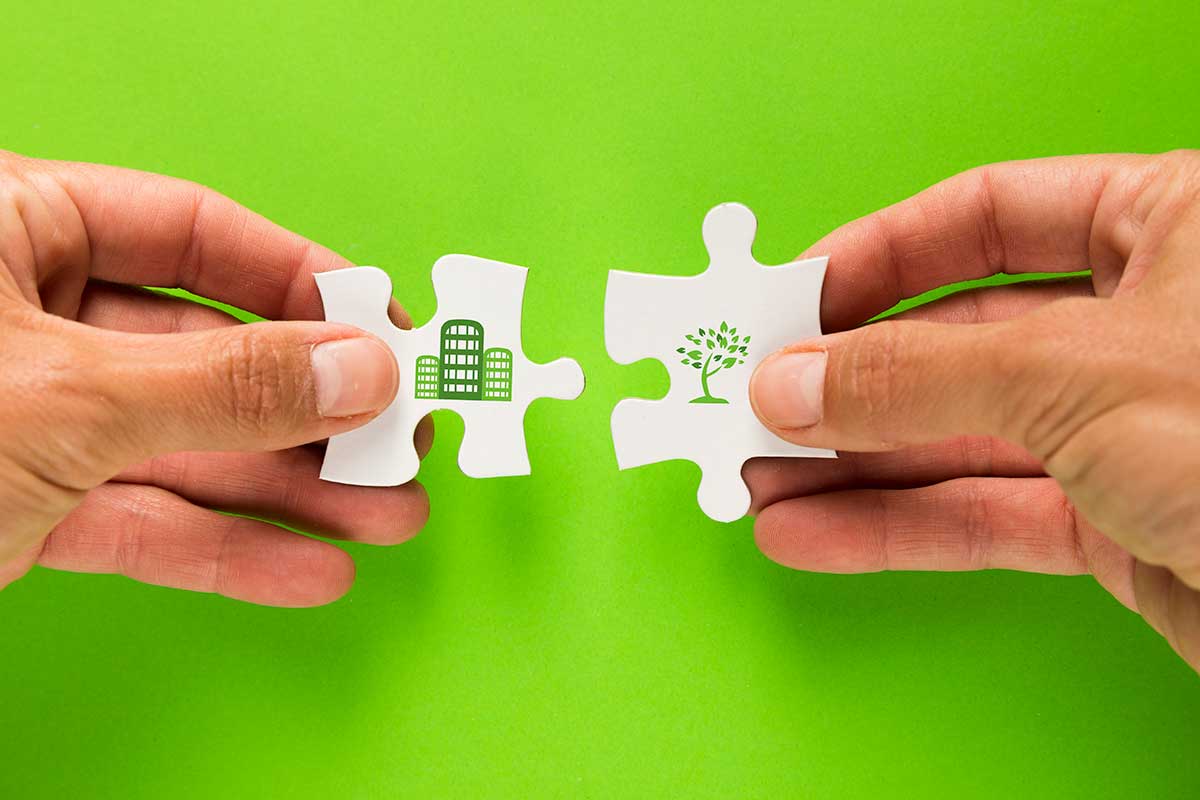 GBCSA Vacancy: Marketing, Communications and Membership Manager
March 25, 2020
The Green Building Council of South Africa (GBCSA) is looking for a new head of Marketing, Communications & Membership to drive our marketing and communications function, to help us in our mission of accelerating the property industry towards sustainability.
The GBCSA, established in 2007 and a member of the World Green Building Council, is an influential organisation, and, through our activities of rating and certifications of buildings, educational courses, member engagement and our annual Convention has had a significant impact on society. We use a variety of media to get our message across. We inspire our industry with leading-edge ideas, innovative thinking and global best practice, and we play an increasingly powerful role in the mitigation of climate change. We use a variety of platforms to communicate our ideas, and we have dedicated business development champions to engage with our members and expand our membership base..
The person we are seeking will have responsibility for the full marketing and communications function and for driving the uptake of our range of products and services. S/he must be action-orientated, an experienced marketer, energetic and creative with a passion for the "Green Agenda".
Job purpose:
To drive the Marketing, Communications and Membership function from strategy to implementation, promoting the GBCSA and its products to members, key stakeholders, and the general public, managing the integrity of the GBCSA brand, and delivering on the Membership Value Proposition.
Key responsibilities:
Develop the GBCSA's Marketing and Communication and Membership strategy
Coordinate the marketing and promotion of GBCSA's products and services
Coordinate GBCSA's communications with members, stakeholders and the public
Coordinate marketing activities across all media, including our interactive website, online communications, social media, point of presence, etc
Oversee our public relations activities
Manage and coordinate marketing campaigns and activities. .
Oversee the design, content and production of marketing and communication materials.
Identify media and press opportunities.
Media analysis, monitoring and reporting. .
Leveraging cross-marketing opportunities through appropriate partnerships.
Assist with the recruitment of sponsorships on behalf of the organisation.
Work closely with external conference organisers on the annual GBCSA Convention to ensure that the event is in line with the overall GBCSA brands.
Attributes:
The successful candidate will demonstrate the following attributes:
Practical knowledge of marketing for a small organisationExcellent written and verbal communication skills
Creativity and innovative thinking
Excellent organisational and planning skills
Action-orientated
Strong interpersonal skills .
Qualifications and Experience:
Preference will be given to candidates with:
A proven track record in the development and implementation of marketing and communication strategies
A Marketing or Communications degree or equivalent.
5 – 8 years' relevant experience.
Relevant industry experience gained from a similar organisation (member based NPO), property sector company or sustainability company/organisation will be an added advantage.
Experience in managing a small team.
The incumbent will be paid a market-related package according to experience and qualifications.
If you have the relevant built environment experience, are passionate about the Green Agenda and are looking for a new opportunity please send your CV to Tina Gough at tinag1711@gmail.com.
Kindly note that applications close on Friday, 10 April 2020. Shortlisted candidates will be contacted within two weeks from the closing date.