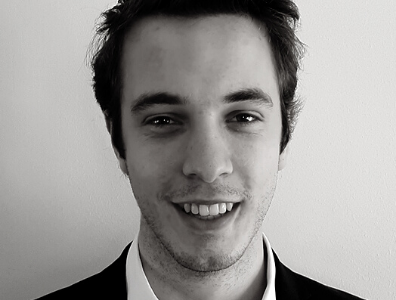 GBCSA Academy AP Spotlight: Dylan Hübner
July 16, 2021
GBCSA Academy awarded all Greenovate winners Accredited Professional (AP) training. There were nine winners from three universities and Dylan Hübner, former UCT student, is the first prize winner to complete his training and become a GBCSA Accredited Professional: New Buildings and Major Refurbishments.
Dylan serves as the Educational Head of the Youth In Property Association (YIPA) Western Cape, and he is currently completing an internship at Communicare as a rental property management intern. He is a Capetonian by heart, who loves trail running and testing his chess skills.
What is your academic background? Let us know about your qualifications and/or certifications.
 In 2019, I completed a BSc in Property Studies and rounded this qualification off in 2020 with a BSc(Hons) in Property Studies. At the beginning of 2021, I completed a short course in Data Analysis, and I have just recently achieved my GBCSA AP accreditation in 'Green Star New Buildings and Major Refurbishments'. Currently, I am completing a Project Management NQF level 4.
What do you enjoy the most about your job?
I enjoy the diversity of my role which has exposed me to multiple roles within the company. My work colleagues are extremely open-minded and encourage me to shadow their everyday activities or work projects. This has expanded my understanding and helped me find my property career path.
Which projects are you most proud of working on?
I am helping Communicare with its sustainability property portfolio initiative to help reduce its carbon footprint.
What professional achievement are you most proud of?
I achieved 3rd place in the 2020 Greenovate Student Awards which has opened my mind to the importance of connecting the academic and professional worlds.
What set you on your current career path?
From school to university, the importance of sustainable living has been a focal point within my educational space. This mindset sparked my interest and highlighted the possibilities within the sustainable environment. This has led to my desire to pursue a career as a built environment sustainability specialist.
Who or what have been the strongest influences guiding your professional life?
My Honour's thesis supervisors encouraged me to follow my passion for the sustainable built environment. Moreover, they showed me the possibilities within the industry and highlighted the untapped potential within green buildings.
Which has been more valuable in your career, your education or your experience, and why?
My education has been my most valuable asset within my career. This is due mainly to my limited working experience, but it has also showed me the importance of academia to innovate the professional world.
What is the biggest lesson you've learned in your professional career?
Always ask your work colleagues if you can help them. This will help expand your professional knowledge and help you build relationships within your company.
How has the industry changed since you started?
The importance and growth of sustainable initiatives has accelerated since I started my academic journey five years ago.
What do you think are the changes needed for the industry to reach its sustainability goals?
I think that education and awareness surrounding the sustainable environment is lacking in the following sense: Firstly, individuals still have the misconception that green buildings are extremely expensive to construct; Secondly, the legislation surrounding greening initiatives has not been effectively communicated or made easily available to the public.
What advice do you have for someone new to the green sustainable built environment sector?
The best step will be to subscribe to sustainability newsletters or follow sustainability organisations, such as the GBCSA. This will help you to develop an understanding of the factors and initiatives that contribute to a sustainable built environment. Moreover, these organisations will consistently provide you with the latest breakthroughs or initiatives within the sustainably environment.
Connect with Dylan on LinkedIn.