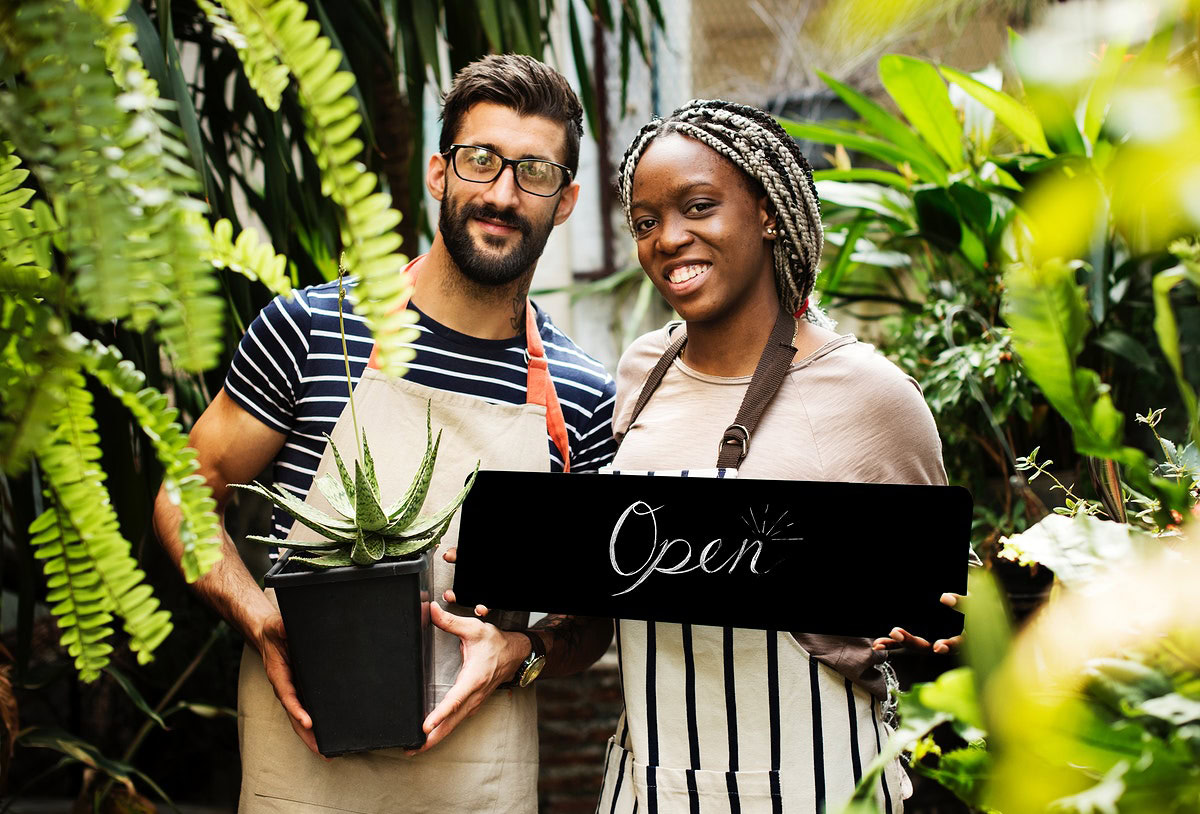 Entrepreneurs Wash the Value Chain Green
September 29, 2019
As we better understand the harsh impacts of global warming it is becoming clear that having fewer unsustainable and damaging activities in the built environment value chain is not enough. Globally, Green Building Councils were founded to decrease the negative environmental and health impact of buildings and neighbourhoods, today their role is changing to inspire sustainable environments that contribute to the long-term renewal of resources and life.
To celebrate the role of small businesses which help to green South Africa's built environment we have profiled three diverse entrepreneurs. Our challenge? Look for a way to include services like theirs in your current or upcoming projects.
greenABLE
greenABLE creates jobs out of waste, preserving our environment and bridging the skills gap for people with disabilities.
A non-profit company started in 2011 that incubates, educates and empowers, greenABLE focusses on turning e-waste into job opportunities by selling off the plastic and metal materials derived from dismantled empty printer cartridges. With the claim to be the only facility in South Africa they know of to have found a recycling solution for printer cartridges, each month they divert up to 12 tons of plastic and 10 tons of metal to remanufacturing purposes. Material that would have otherwise landed in landfill.
Based in KwaZulu-Natal, the company has created a network of sponsors and partners which ensure their growing number of staff attend Learnerships during their employment with the aim to reach a matric equivalent and work readiness skill set.
Find out more here.
Innovative Waste Design (IWD)
IWD is testimony to founder Colleen Deetlef's ability to combine business acumen and creative flair to turn waste into beautiful and practical new products that tread lighter on the environment.
IWD specialises in upcycling different waste material and empowering communities through trainingand job creation by manufacturing a variety of products from discarded tyres and tyre tubes. The company manufactures backpacks, fashion bags, laptop bags and furniture – all of which they can manufacture to customer specifications thanks to their own in-house design team.
Deeflef started her company in 2013 after more than a two decades in the fashion industry and created an enterprise that tackles two problems that face South African communities – unemployment and waste. Whenever any of their items are purchased, customers not only prevent waste from being dumped, but assist to create a job for someone who was previously disadvantaged.
With five full-time employees, Deeflef's team grows to 20 part-time workers when large orders come in. While she is focused on sustainably growing her business her greatest satisfaction is when seeing someone sew and make something for the first time, and sharing in the sense of achievement.
Find out more here.
Greendesign Africa
Vere Shaba is a mechanical engineer who, in 2016, started Greendesign Africa, a company which specialises in engineering and green building design and advisory services through an integrated approach to energy security, energy equity and environmental sustainability.
Shaba believes that engineering systems have the potential to solve more problems than they create and uses the integrated green design approach to design energy-efficient, water-efficient and low-waste building engineering systems. By providing an integrated approach to engineering and green building services they strive to bring exceptionally technically-sound solutions to their clients.
While still fewer than 10 staff members, Greendesign has won several awards and managed engineering and capital projects for public and private sector clients across all building types with a total project value exceeding R1.2 billion over 285 000 square metres.
Find out more here.
When you are next looking to order office furniture, dispose of printer ink cartridges or get advice on a green building project, take a look at the GBCSA's wide-ranging members directory and Accredited Professional directory.
Find out more about the benefits of joining the GBCSA member network.