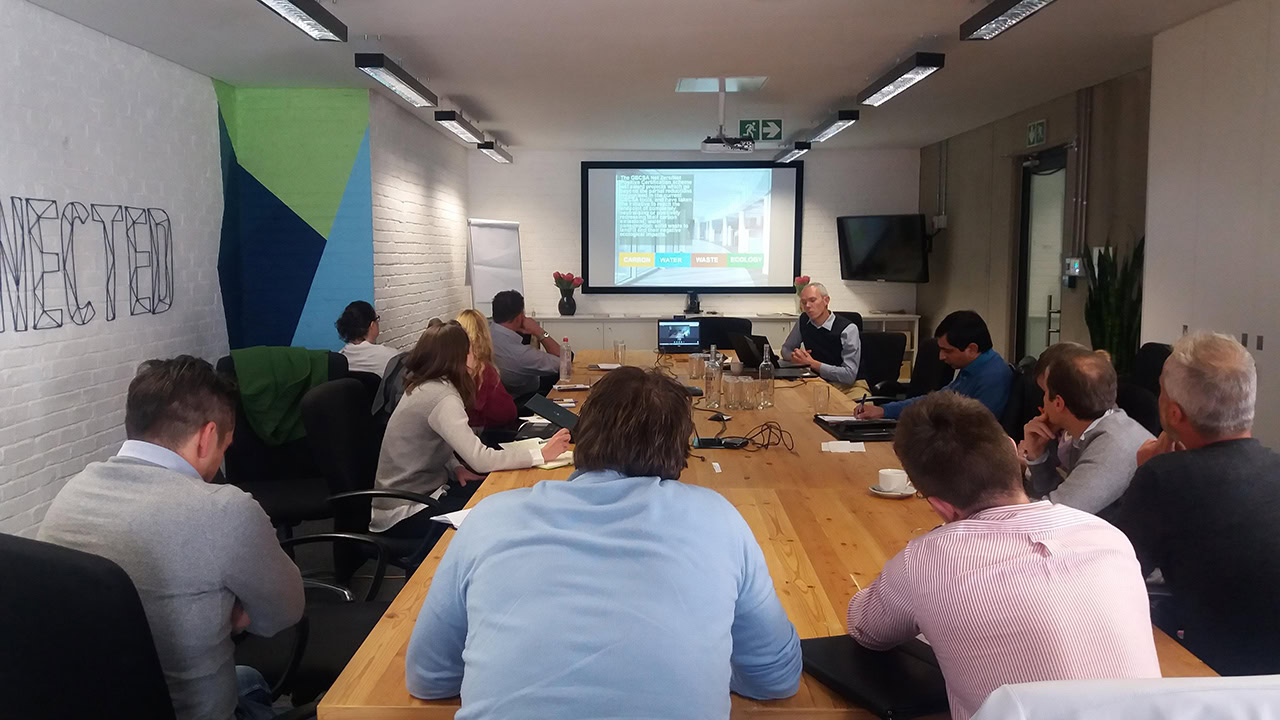 Building a green and transformed built environment sector for South Africa
July 30, 2019
People built structures for thousands of years, protecting us from weather and giving us space to live and work. But how we build and operate these buildings today has obviously changed – and not just through modern construction methods that make building quicker, but enable it to have a lighter initial and ongoing impact on the environment.
These green buildings are what the Green Building Council South Africa is about. As one of 70 members of the World Green Building Council, the GBCSA is the nation's principal authority in the area of building green. This specialist knowledge is regularly passed on and communicated through empowering people across the design, property and construction industries with tools to assess the environmental attributes of buildings, and to rate them using the Green Star Africa rating tools.
Every year hundreds of professionals add green arrows to their quiver of skills through studying the GBCSA's comprehensive syllabus, equipping themselves to become Accredited Professionals who can successfully apply and certify for Green Star accreditation on various projects. Accreditation covers the greening of new buildings and major refurbishments, interior fit-outs, existing buildings performance, energy and water consumption, sustainable precincts as well as Net Zero developments.
Training as a GBCSA AP gives graduates not only the opportunity to be involved in the increasing trend of Green Star Africa application and certifications but also lets them build up experience and a network as professional with niche skills that are applicable to sustainable development.
How do you know what training is for you?
EDGE: Excellent in Design for Greater Efficiencies is an innovation by the International Finance Corporation (IFC) that helps developers to build and brand green residential buildings in a fast, easy and affordable way. The EDGE software provides a competitively priced planning tool that helps to build green in a cost-efficient manner, based on occupant behaviour, building type and the local climate.
Green Star New Buildings/ Major Refurbishments: For any who are involved in the design and construction of new buildings, this certification empowers one to influence new or recently refurbished buildings with the ultimate aim of minimizing their environmental impact. It equips you with a suite of four green star ranking tools, for the greening of public and education buildings, office blocks, retail developments and multi-unit residential structures. This tool addresses many of the pressing issues
South Africa faces today such as electricity and water shortages, and solid waste disposal problems. APs ensure buildings are managed and operated efficiently so their environmental impact is reduced and their return on investment is increased.
Interior fit-outs: If you focus on the inside of buildings then an AP Interiors Accreditation is ideal to ensure high-performance tenant spaces that are healthy and productive places to work; cost less to operate and maintain; and have a reduced environmental footprint. Your green star certification empowers tenants and allows them to align with core green values regardless of whether they own the building or not.
Existing building performance: This certification trains you to be able to develop an objective measurement and rating of the environmental performance of buildings. Typically facilities managers, sustainability consultants, mechanical engineers, property owners, developers and tenants all find benefit in this rating tool.
For more than a decade the GBCSA has industrially been heavily involved in the green building sector, training professionals and increasing the capacity of individuals to work in a changing environment, and change it for the better.
Equip yourself to contribute to the green building network through the education and training offered by the GBCSA.